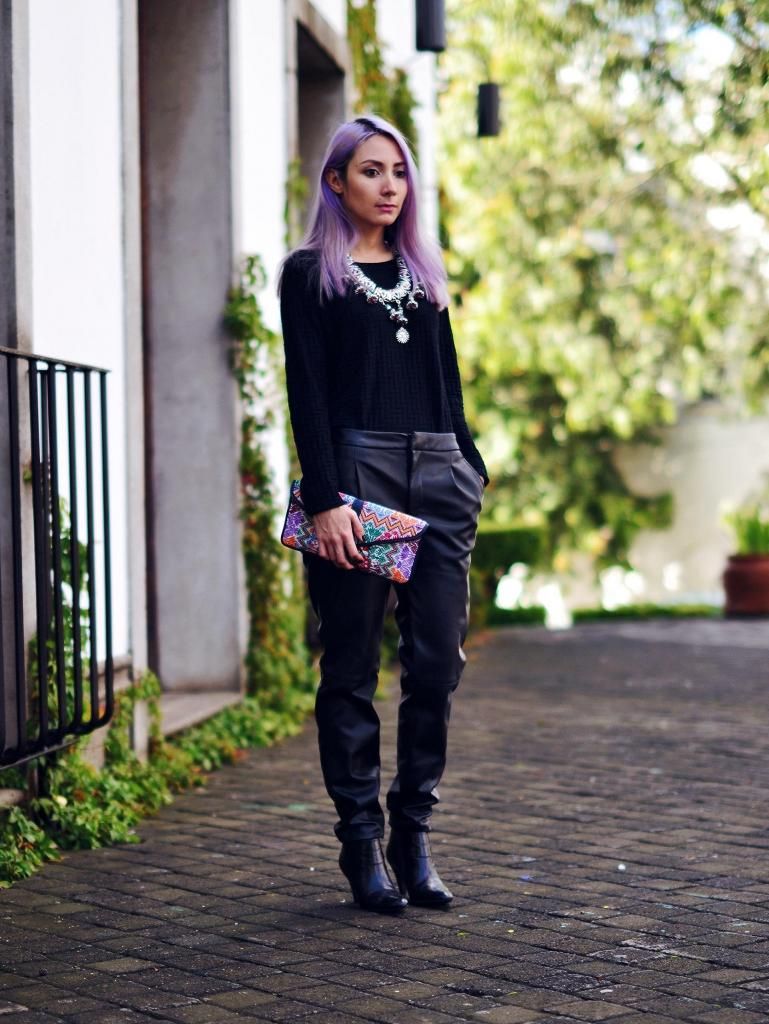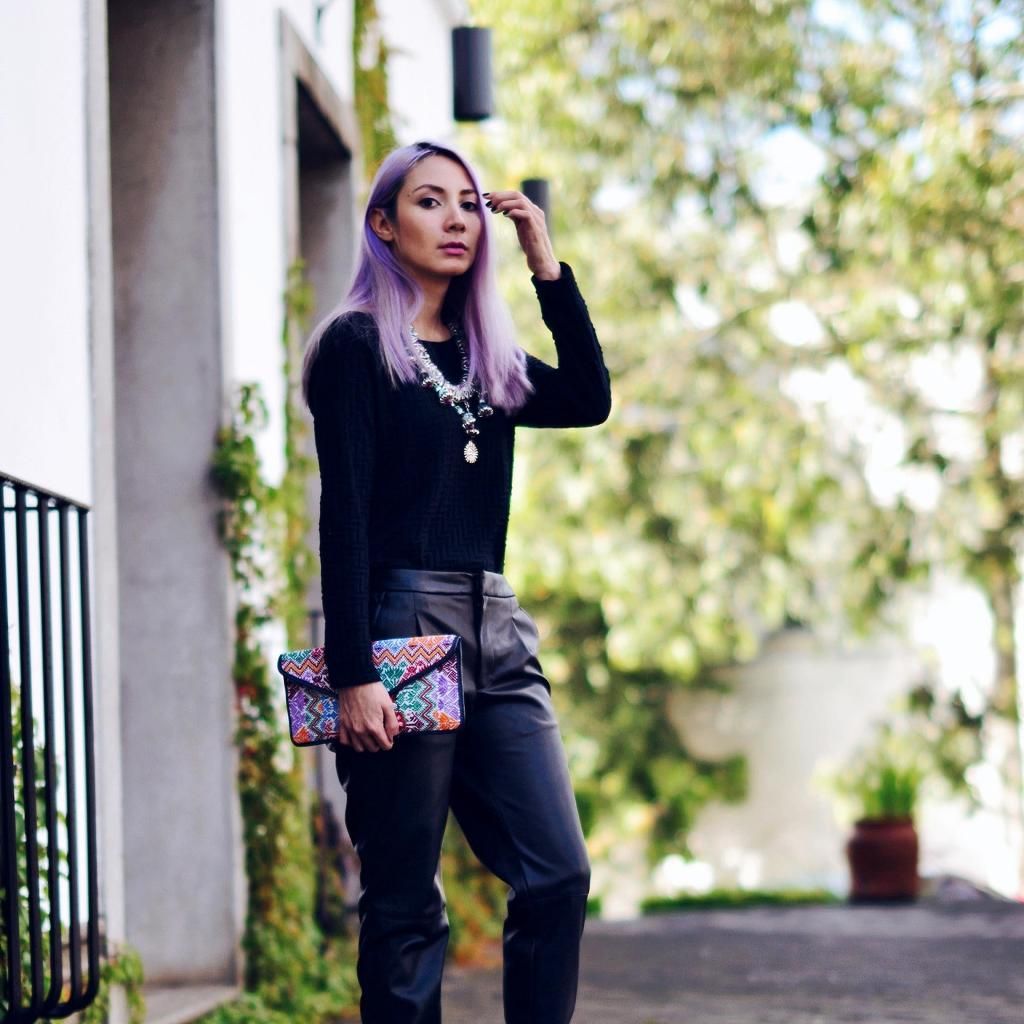 Trousers:
Zara
/ Sweater:
Mango
/ Boots:
Miista
(sold out,
similar
) / Necklace:
Maison Escarlata
/ Clutch:
Maria's Bag
Hey guys! I'm sure you've already heard but last Thursday there was a very fashionable event, it was the opening of
Maria's Bag
Flagship store here in Guatemala. Unfortunately I had a very busy afternoon that day and forgot my camera! So I decided to shoot this morning what I wore that day so that I could share it and tell you all about that night. I must say that it was probably the most wonderful event that I've ever attended so far. The store is anything you would expect from Alida Boer, meaning that it was so glamorous and beautiful, you have to see it for yourselves. I'm 99% sure she sold most of the bags if not all of them! Lots of fashionable people attended including
Sara Galindo
,
Edgar Navarro
,
Guillermo Jop
,
Mauricio Samayoa
,
Alexander Ayala
, among others. The "red carpet" was kinda fun because there was a photographer there to print out your photos so that you could take them home with you! Everything was perfect and wonderful just like
Maria's Bag
.
Now for the look, I'll be honest and say that I had no idea what to wear but here's what I did know:
It was definitely going to rain
Most women were going to wear a dress
It was going to be cold out
The floors from the mall are tricky to walk in heels
I was probably going to be standing during the entire night
So I went for a safe yet elevated version of a comfy outfit. I wore a simple black sweater, baggy leather trousers, my gorgeous
Maria's Bag
(obviously) and booties. So I didn't suffer from swollen nor wet (from the rain) feet, cold and felt entirely comfortable the whole night. What I couldn't resist was wearing this luxurious (Frida inspired)
Maison Escarlata
Necklace, I felt really special that night because I got to wear it before everyone had even seen the new collection which by the way will be released really soon (can't wait to tell you guys all about it). I'm incredibly grateful to Edgar Navarro (Designer and Creative Director from
Maison Escarlata
) for allowing me to show it off and trusting me with such fabulous piece.