I must admit that I am very lucky girl since I've been given the opportunity to see how my favorite guatemalan design brand,
Maison Escarlata
, grows. I'm not a greedy person so I always have an urge to share everything with anyone interested and last friday was no exception. It was
Escarlata's
fashion show and it was epic! I'm pretty sure everyone will forever remember that night and cherish it because it was a very emotional journey. If you're familiarized with Frida Kahlo then this was a show you should had seen, and in case you didn't I have plenty of pictures for you to see so you'll feel as if you were there.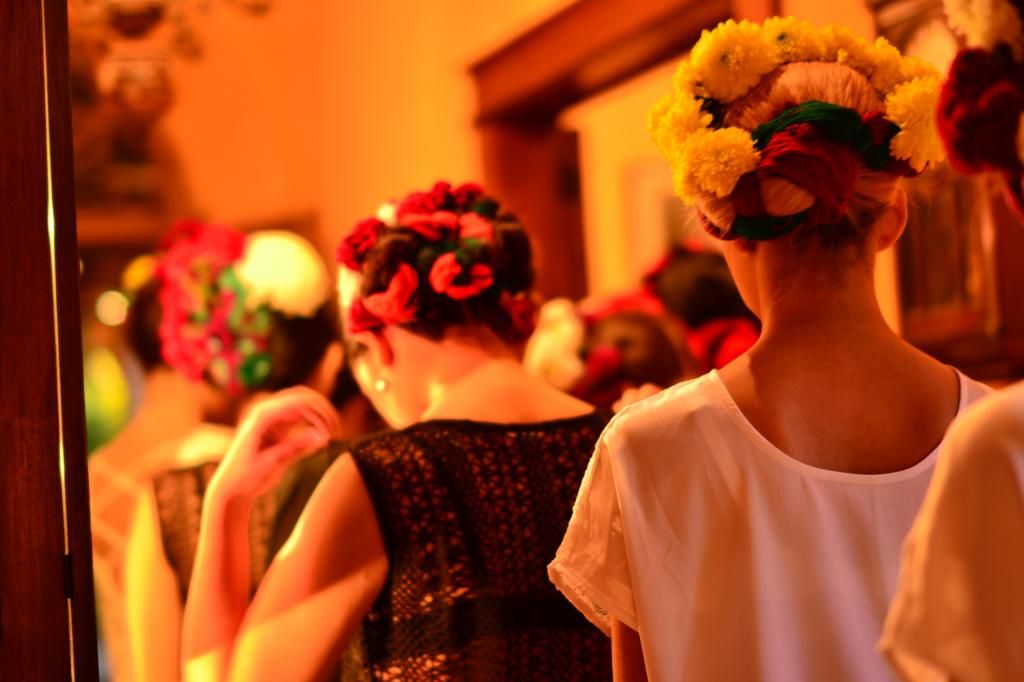 I arrived pretty early since I wanted to be able to see how the magic happened. From
Eddy Uker's
wonderful hairstyling to
Mercedez's Lara
gorgeous makeup and of course,
Maison's Escarlata
fabulous styling and pieces. I was blown away with how perfect everything played out. Everyone got along really great and they understood
Escarlata's
Creative Director, Edgar Navarro, at its best.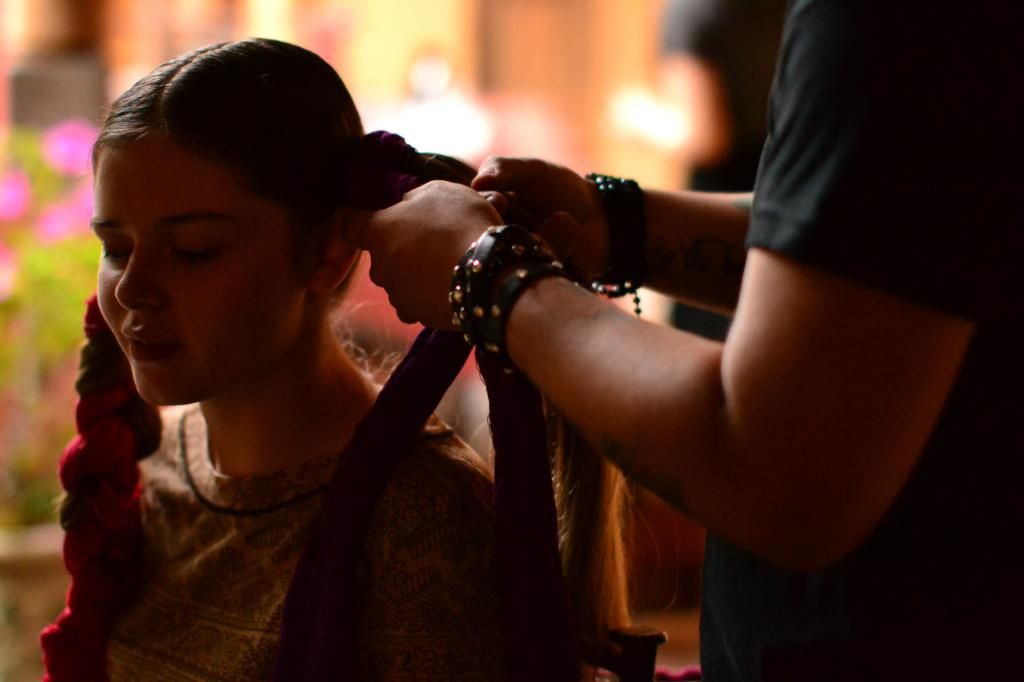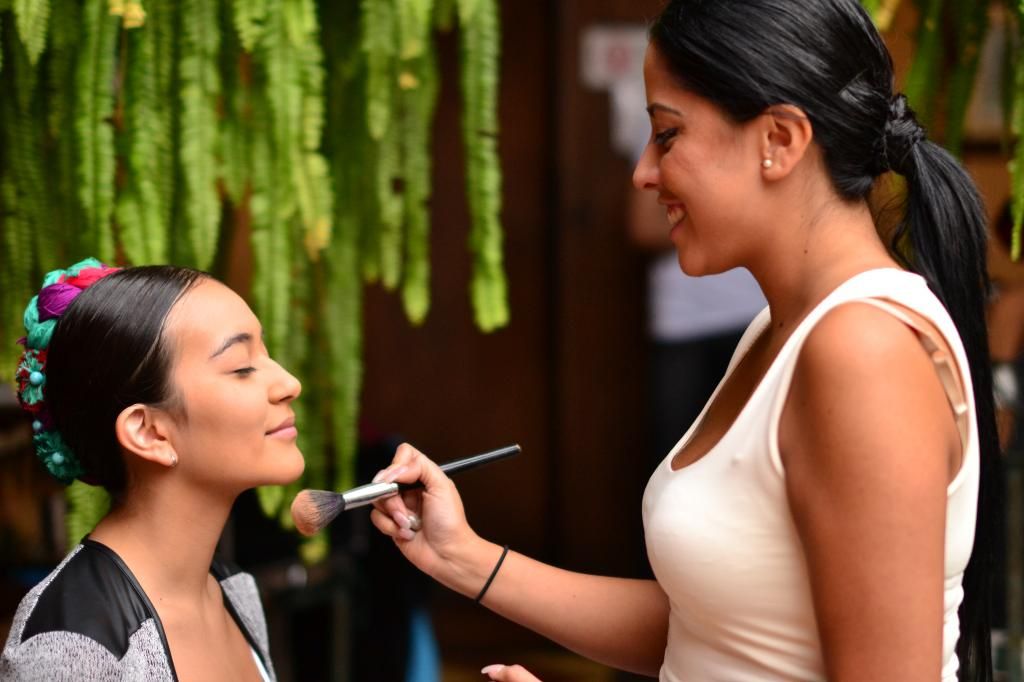 I think the location played a really important factor in the show, it was the perfect escenary for the story and the main inspiration for this collection. It was at a historic House Museum called
Casa Mima
, it stores a huge collection of furniture, decorative arts and every day utensils from the late Nineteenth to mid-Twentieth Centuries. Not to mention a gorgeous garden that created the perfect environment.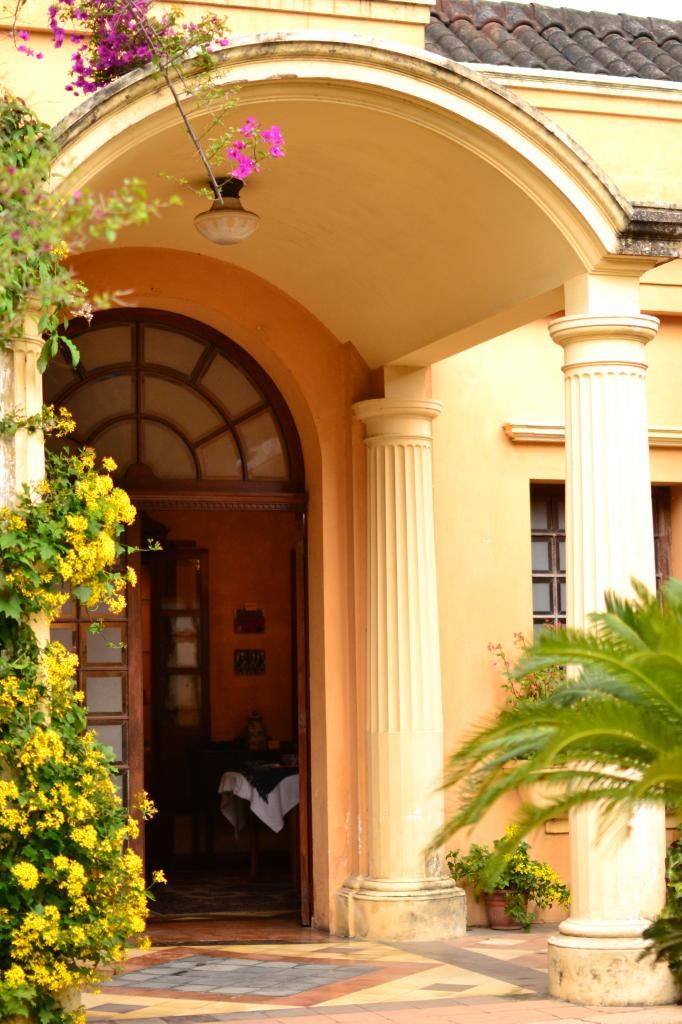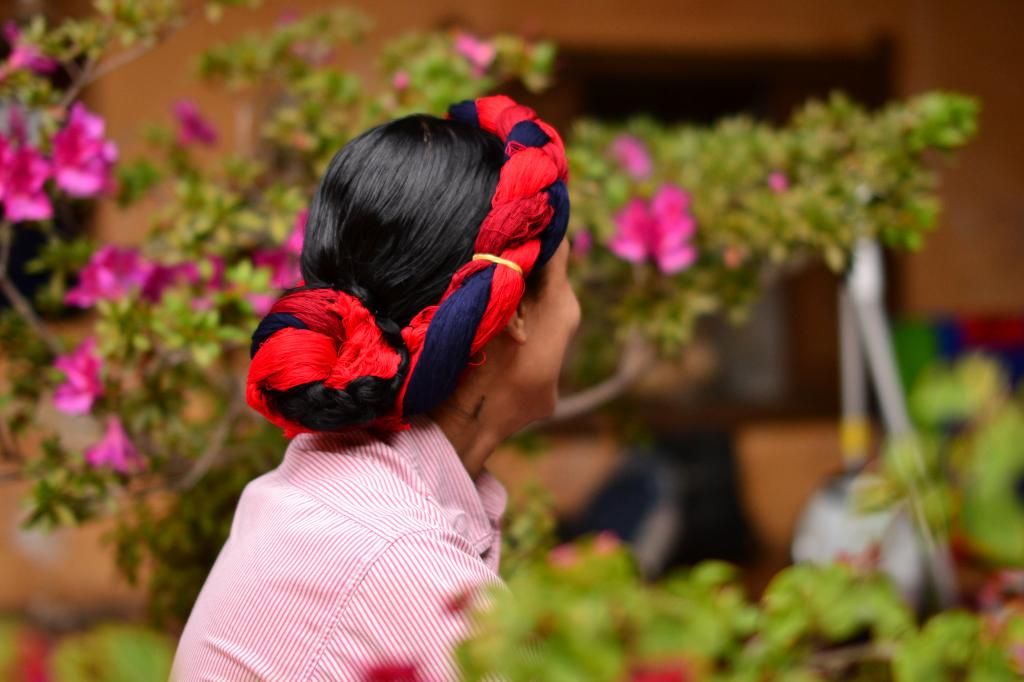 The "runway" had a different aproach from the one we are all used to. Instead of sitting down while looking so serious, we pretty much got to participate and engage with the show because the models came down not only looking like Frida but also portraying a certain sadness that everyone in the room felt. Plus it was much easier to observe and photograph the collection.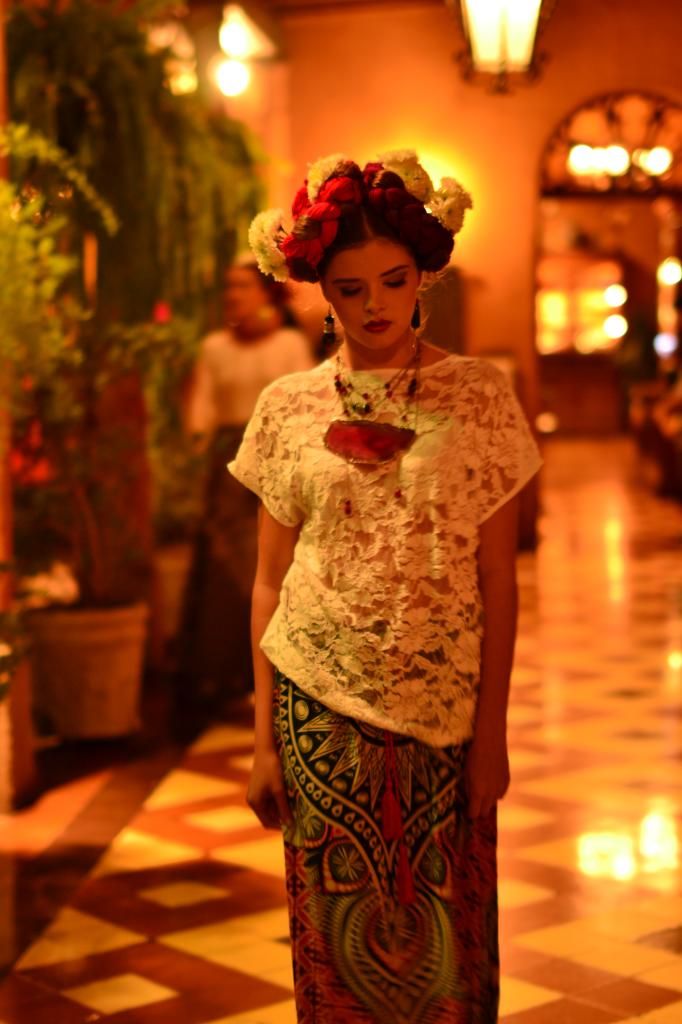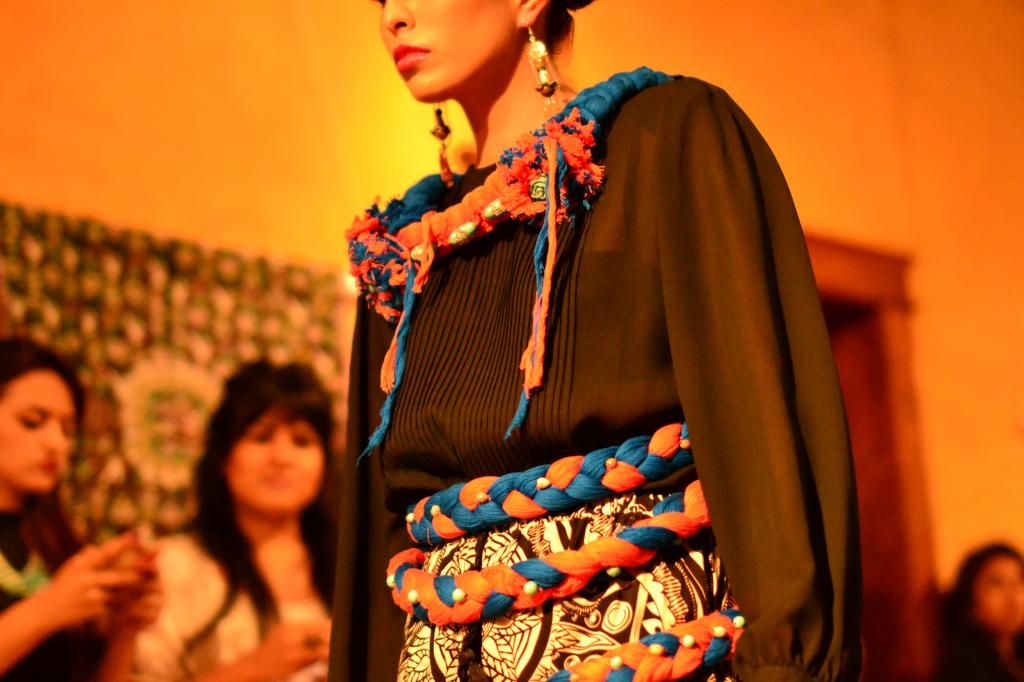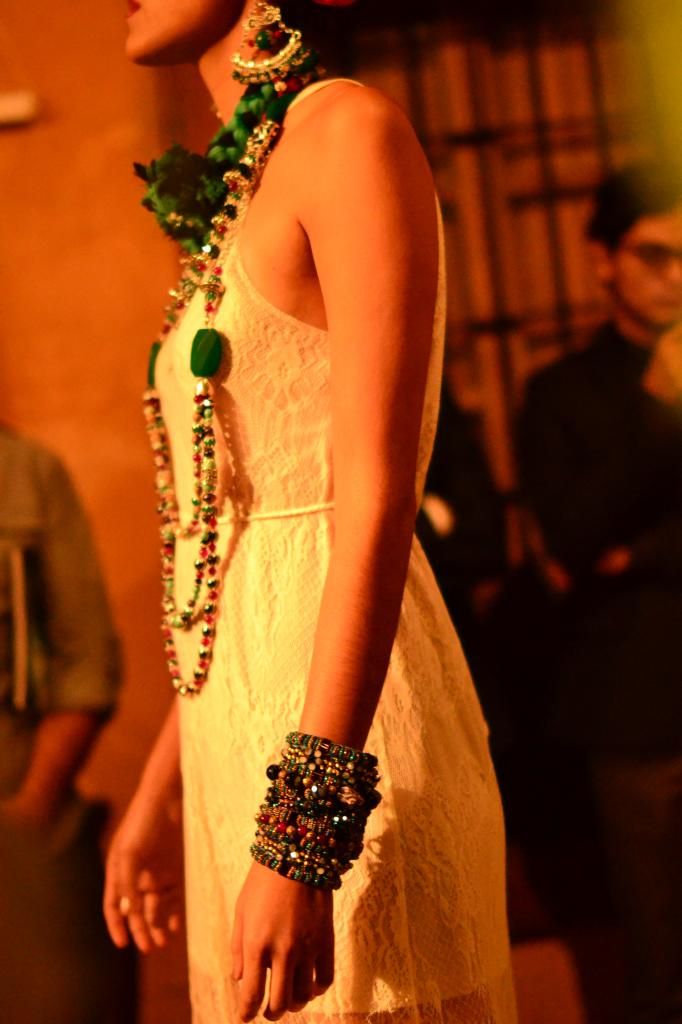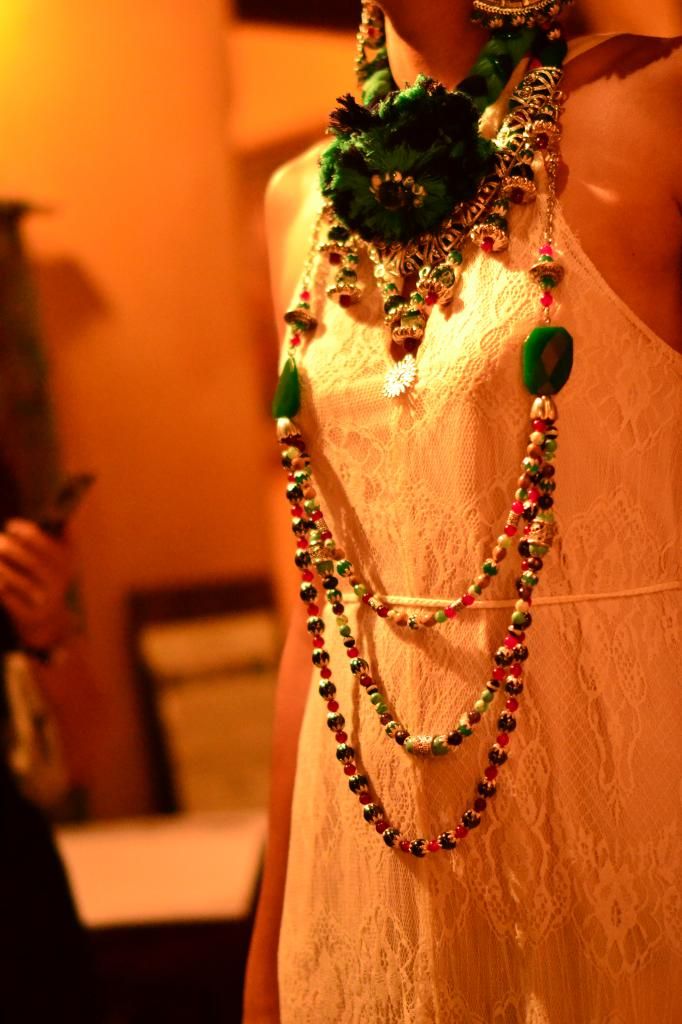 The culminating moment and I'm guessing it was the climax of the night happened when "the" Frida, Maria Cecilia, came out and that's when I got the chills (I'm not exagerating, I felt it again just now).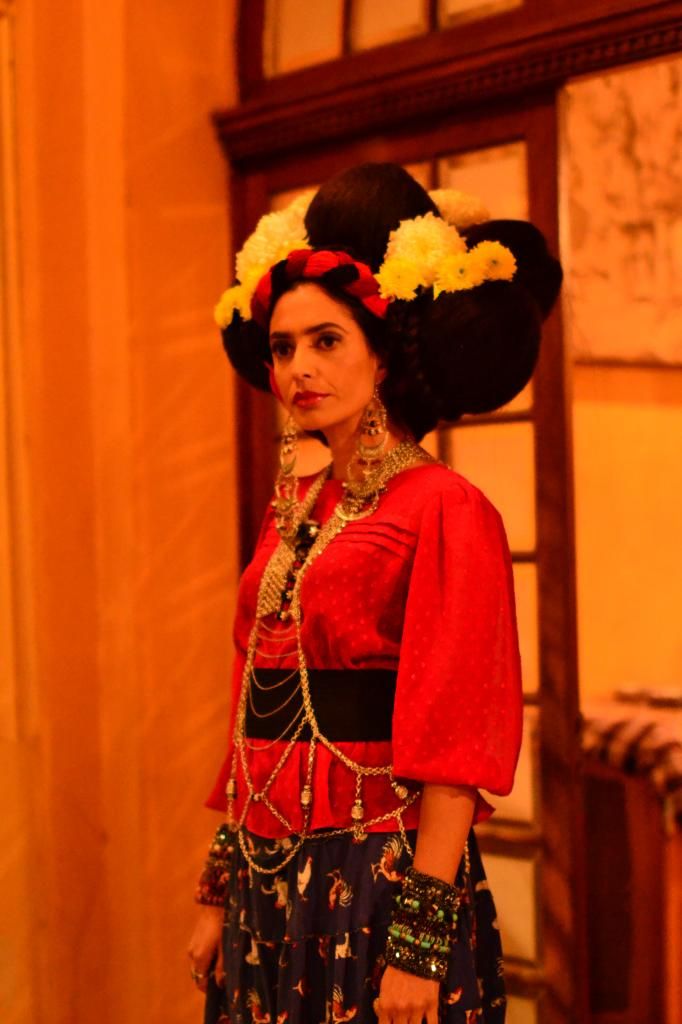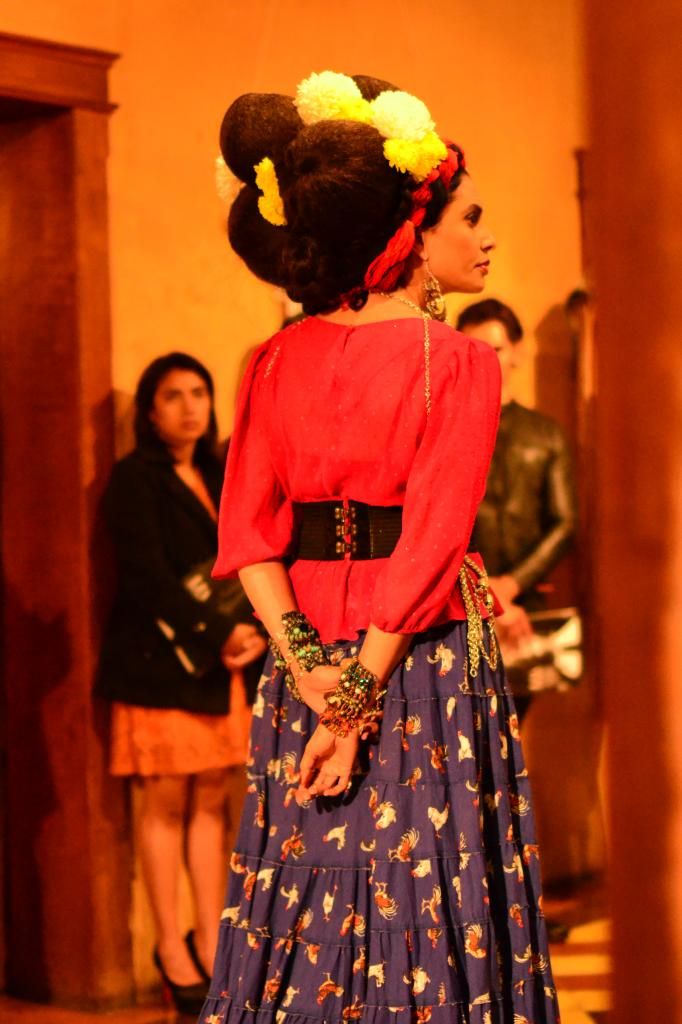 (Click on them!)